Shanghai IVEN Pharmatech Engineering Co., Ltd.
IVEN Pharmatech Engineering is an international professional engineering company providing healthcare industry solutions. We provide integrated engineering solution for worldwide pharmaceutical factory and medical factory in compliance with EU GMP / US FDA cGMP , WHO GMP, PIC/S GMP principle etc. With decades years experiences in the pharmaceutical and medical industry, we dedicate to deliver the satisfactory tailor-made solutions for our worldwide customers, which include the advanced project design, high quality equipment, efficient process management, and entire-life full service.
IVEN established in 2005 and deeply ploughed in the pharmaceutical and medical industry field, we established four plants which manufacturing the pharmaceutical filling and packing machinery, pharmaceutical water treatment system, intelligent conveying and logistic system. we provided thousands pharmaceutical and medical production equipment and the turnkey projects, served hundreds customers from more than 50 countries, helped our customers improve their pharmaceutical and medical manufacturing ability, win the market share and good name in their market.
Based on customers' individual demands from different countries, we customize the integrated engineering solution for chemical injectable pharma, solid drug pharma, biological pharma, medical consumable factory, and the comprehensive plant. Our integrated engineering solution covers the clean room, clean utilities, pharmaceutical water treatment system, production process system, pharmaceutical automation, packing system, intelligent logistics system, quality control system, central laboratory and so on. According to customers' personalized requirement, IVEN can provide the professional service as below:
*Project feasibility consulting
*Project engineering design
*Equipment model selection and customization
*Installation and commissioning
*Validation of the equipment and process
*Quality Control consulting
*Production technology transferring
*Hard and soft documentation
*Training for staff
*After-sales entire-life service
*Production trusteeship
*Upgrading service and so on.
Create value for customers is the significance of Iven's existence, it's also the action guide for all our Iven members. Our company has served the international customers for more than 16 years, we can understand our international customers' individual requirement very well, and always provide the high quality equipment and project for customers with reasonable price.
Our technical experts have decades years' experience in pharmaceutical and medical industry, familiar with most of the international GMP requirement, such as EU GMP / US FDA cGMP , WHO GMP, PIC/S GMP principle etc.
Our engineering team is hard-working and high efficient, has rich experience for different type of pharmaceutical project, we construct the high quality project not only considering the customer's current demands, but also considering customer's future daily running cost saving and maintenance convenience, even the future expansion.
Our sales team is well educated whom have international vision and related pharmaceutical professional knowledge, provide customers friendly and efficient service from pre-sales stage to after-sales stage with strong sense of responsibility and mission.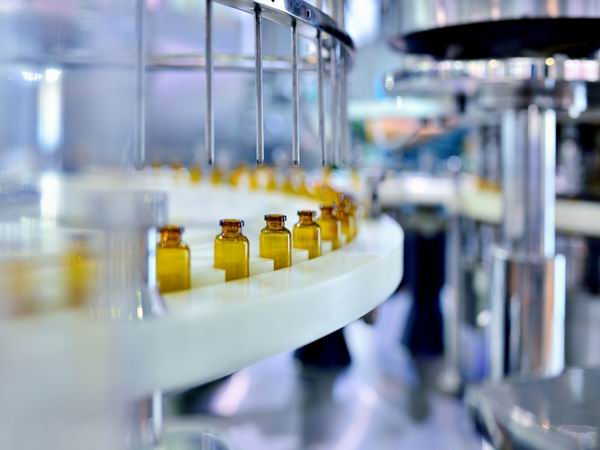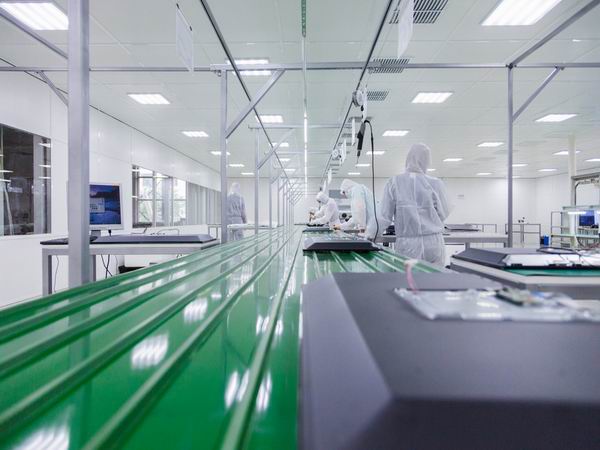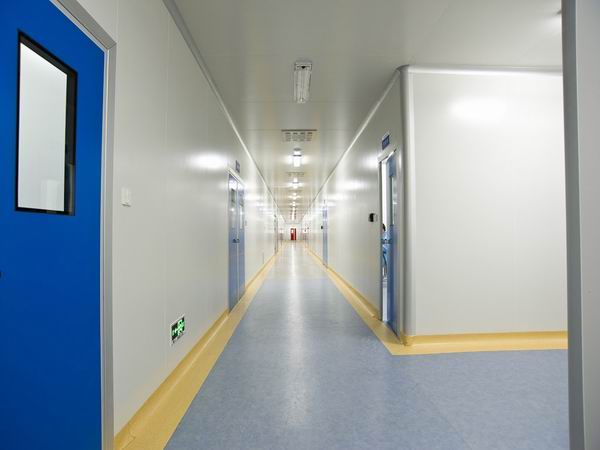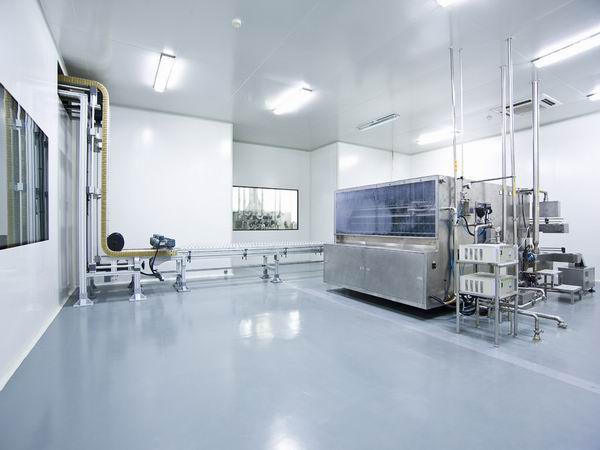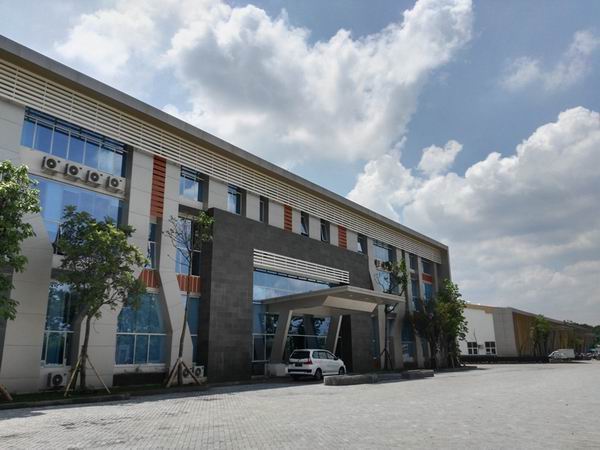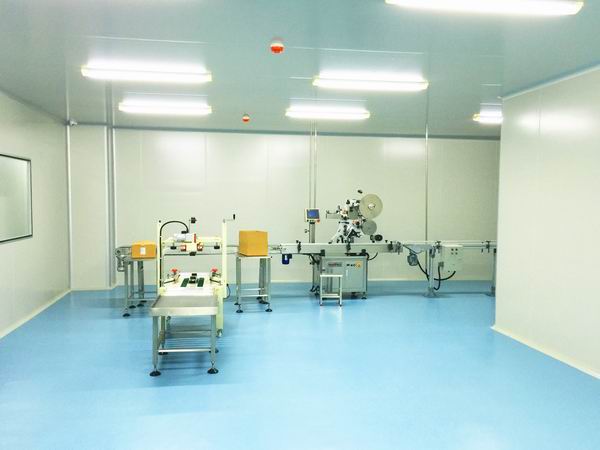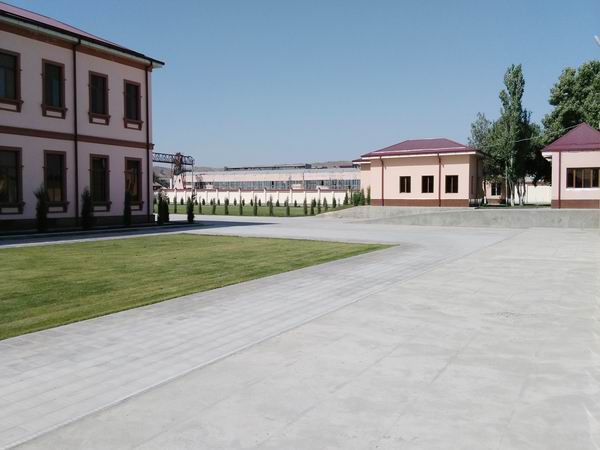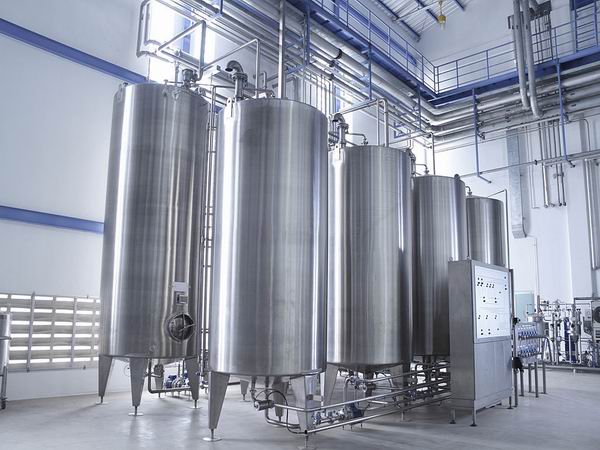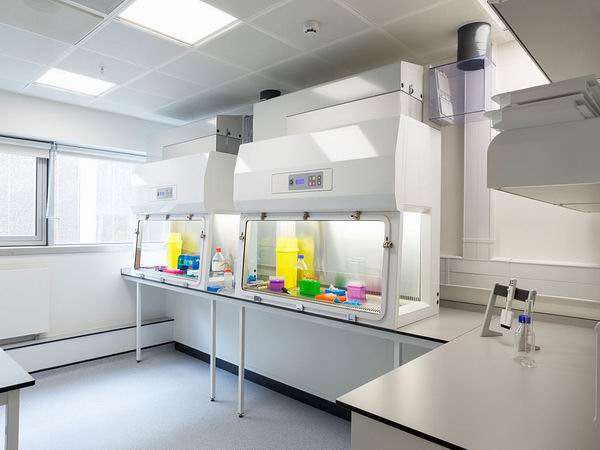 Do you have the following troubles?
 • The highlights of the design proposal are not prominent, the layout is unreasonable.
• The deepen design is not standardized, the implementation is difficult.
• The progress of the design program is out of control, the construction schedule is endless.
• The quality of the equipment can not be known until failed to work.
• It is hard to estimate the cost till lose money.
• Wast a lot of time on visiting suppliers, communicating the design proposal and construction management, compare one after another again and again.
Iven provides integrated engineering solution for worldwide pharmaceutical and medical factory include the clean room, auto-control and monitoring system, pharmaceutical water treatment system, solution preparing and conveying system, filling and packing system, automatic logistics system, quality control system and central laboratory and etc. According to the pharmaceutical industry's regulatory requirements of different countries and customer's individual demand, IVEN carefully customizes engineering solutions of turnkey project and help our customers win the high reputation and status in the filed of pharmaceutical industry at home.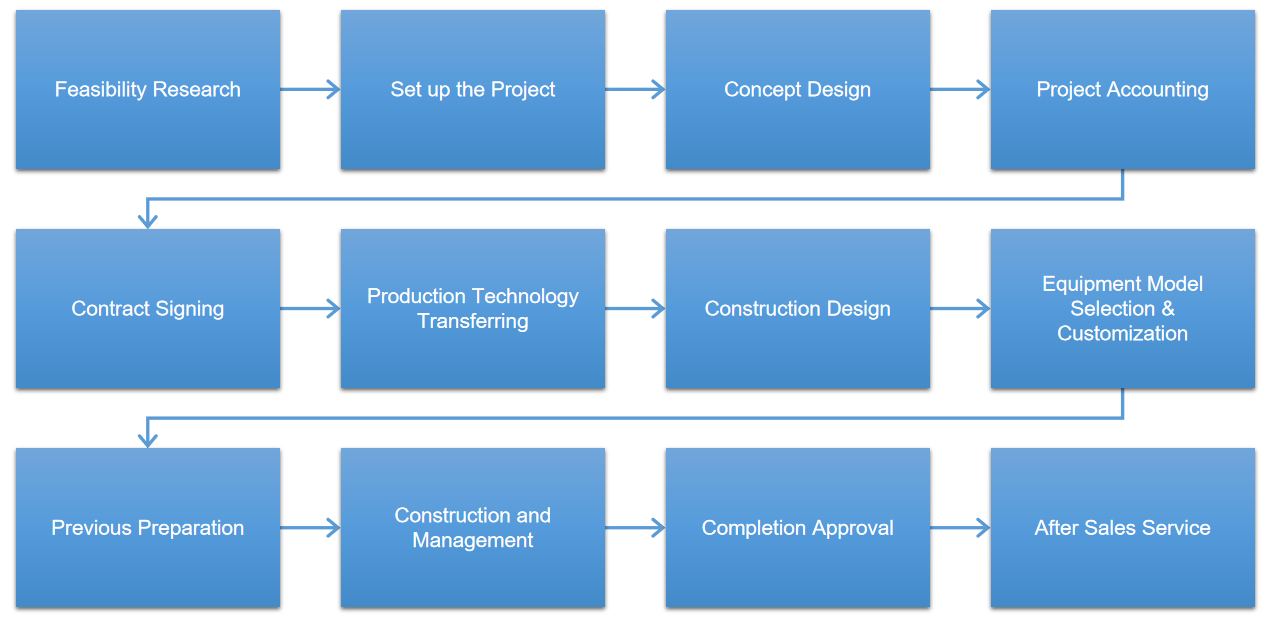 Pharmaceutical Machinery:
Our R&D ability of Pharmaceutical machinery for IV solution series products is in an absolutely leading level in domestic and advanced level internationally. It has applied for over 60 technical patents, it can provide whole set approval documents for customers' products approval and GMP certificate. Our company has sold hundreds of soft bag IV solution production line until the end of 2014, it accounts for 50% of market share ; glass bottle IV solution production line accounts for over 70% market share in China. Plastic bottle IV solution production line has also been sold to Central Asia and Southeast Asia etc. It gains unanimous praise from all customers. Our company has built good business cooperation relationship with over 300 IV solution manufacturers in China, and gained good reputation in Uzbekistan, Pakistan, Negeria and 30 other countries. We have become preferred Chinese brand when worldwide IV solution manufacturers are purchasing.Our pharmaceutical machinery factory is one of the key members of China Pharmaceutical Equipment Association, National Technical Committee on Pharmaceutical Equipment Standardization, and the leading manufacturer of the Pharmaceutical Production Machinery in China. We strictly control the machinery quality, based on ISO9001:2008, follow the cGMP, European GMP, US FDA GMP and WHO GMP standards etc.
We have developed series of equipments to meet the customized requirement, such as Non-PVC Soft Bag/ PP bottle/ Glass bottle IV solution production line, automatic ampoule/vial washing- filling-sealing production line, oral liquid washing-drying–filling-sealing production line, dialysis solution filling-sealing production line, prefilled syringe filling-sealing production line etc.
Water Treatment Equipment:
It is a high- tech corporation specializes in R&D and manufacturing RO unit for Purified Water, multi-effect water distiller system for Water For Injection, purified steam generator, the solution preparation systems, all kinds of water and solution storage tank, and distribution systems.
We provide high quality equipment design and manufacture in accordance with GMP,USP, FDA GMP, EU GMP etc.
Auto Packing and Warehouse System & Facilities Plant:
As a leader manufacture for logistic and automatic intelligent integration warehouse system, we focus on the auto packing and warehouse system facilities R&D, designing, manufacturing, engineering and training.
Provide customers the whole integration system from the Auto Packing to Warehouse WMS &WCS engineering with high quality and excellent service, such as robotic carton packing machine, fully automatic carton unfolding machine, Automatic logistics system and Automatic three-dimensional warehouse system etc.
With most cost-effective solutions, our projects and products are widely used in pharmaceutical, food, electronic industries and logistics industry etc.
Vacuum Blood Collection Tube Machinery Plant:
We focused on the high quality, efficient,practical and steady blood collection tube production equipment and relevant automatic system. We adopted the most advanced vacuum blood collection tube production technology in the past 20 years, and we have developed several generations of the Vacuum Blood Collection Tube Production Lines, which promoted the vacuum blood collection manufacture industry to a high level around the world.
We make great efforts on product's quality and technical innovation, we have achieved more than 20 patents for the blood collection tube production equipments. We improve the equipment technical level continuously and become the leader and creator of China blood collection tube manufacturing equipment industry.

Till now, we've already provided hundreds sets of pharmaceutical equipment and medical equipment to more than 40 countries. Meanwhile, we helped our customers to built the pharmaceutical and medical plant with turnkey projects in Uzbekistan, Tajikistan, Indonesia, Thailand, Saudi, Iraq, Nigeria, Uganda etc.  All these projects won our customers and their government high comments.
Central Asia
In five Central Asian countries, most of pharmaceutical products are imported from foreign countries, not mention to injection infusion. After several years of hard work, we have already helped them get out of the trouble one after another. In Kazakhstan, we built a large integration pharmaceutical factory which includes two Soft Bag IV-Solution Production Lines and four Ampoules Injection Production Lines.
In Uzbekistan, we built a PP Bottle IV-Solution Pharmaceutical Factory, which can produce 18 million of bottle annually. The factory not only brings them considerable economic benefit but also gives the local people tangible benefits on pharmaceutical treatment.
Africa
Africa with large population, in which pharmaceutical industry base remains weak, need more concern. Currently, we are building a Soft Bag IV-Solution Pharmaceutical Factory in Nigeria, which can produce 20 million of soft bag per year. We would continue constructing more high-class pharmaceutical factories in Africa, and we wish that the local people in Africa can get tangible benefit by using the safe pharmaceutical products of home manufacture.
Middle East
For Middle East, the pharmaceutical industry is just at starting stage, but they have been referring to USA FDA with most advanced idea and highest standard to supervise their medicines quality and pharmaceutical factories. One of our customers from Saudi Arabia issued an order to us for doing the whole Soft Bag IV-Solution Turnkey Project for them, which can produce more than 22 million of soft bag yearly.
In other Asian countries, pharmaceutical industry has lay foundation, but it is still not easy for them to build a high-quality IV-Solution factory. One of our Indonesian customers also, after rounds of selection, chose us, who process strongest comprehensive strength, to construct a high-class IV-Solution Pharmaceutical Factory in their country. We have finished their phase 1 turnkey project  with 8000 bottles/hour which is running smoothly. And their phase 2 with 12000 bottles/hour, we will start the installation in late 2018.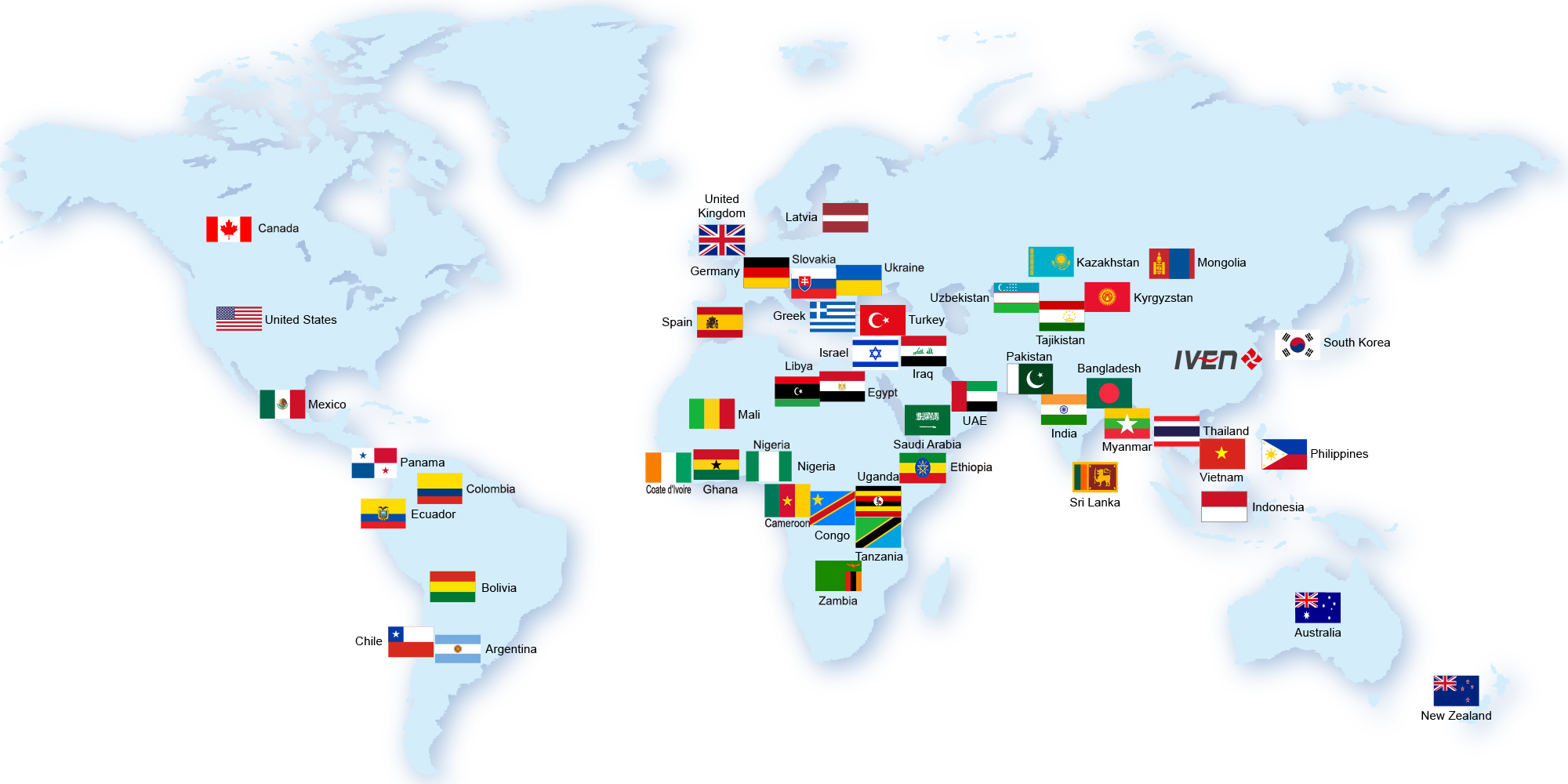 • As a professional team has more than 10 years experiences and accumulated resources in the Pharmaceutical industry, the vast majority of procurement of products are good quality, Competitive price, high cost effective and profitable.
• With professional control system and quality assurance, our design and construction complied to FAD, GMP, ISO9001 and 14000 quality system standards, The equipment are very durable and can generally use more than 15 years.(Stainless steel products available for more than 20 years)
• Our design team led by many senior experts in the Pharmaceutical industry with the outstanding technical ability, skilled in deepening, details strengthening, Fully guarantee the effective implementation of the project.
• With careful calculation, rational planning and cost accounting specialized systematization, scale management and optimize the construction cost of labor, thus ensure the enterprises have a good profit.
• With the professional service team support online and offline in multi -language, such as: in English, Spanish, French, ect, thus ensure high quality and efficient service.
• More than 10 years experiences on turnkey project in Pharmaceutical field with very strong technical skills of installation and construction, the projects complied to the FDA, GMP and the European Union and other verification.

AWESOME WORKS THAT OUR TEAM'VE CONTRIBUTED TO OUR CLIENTS!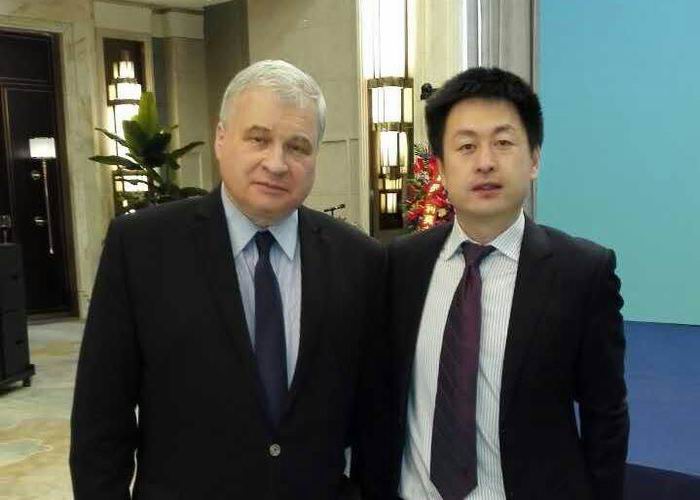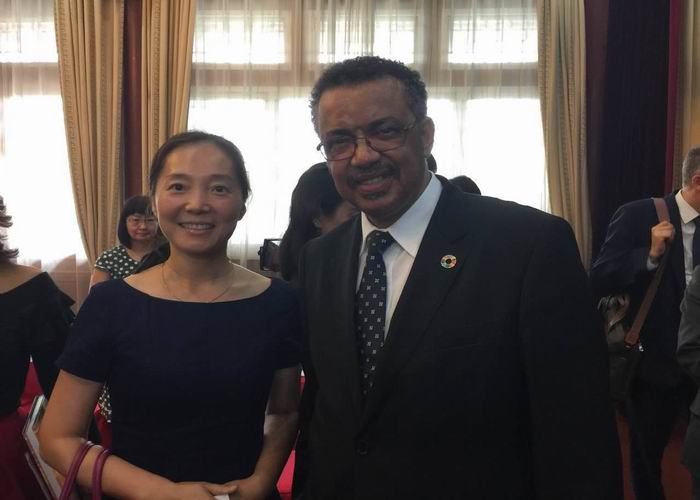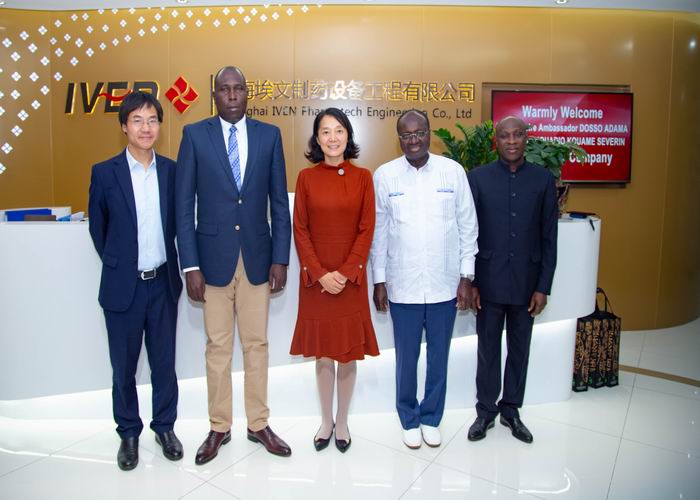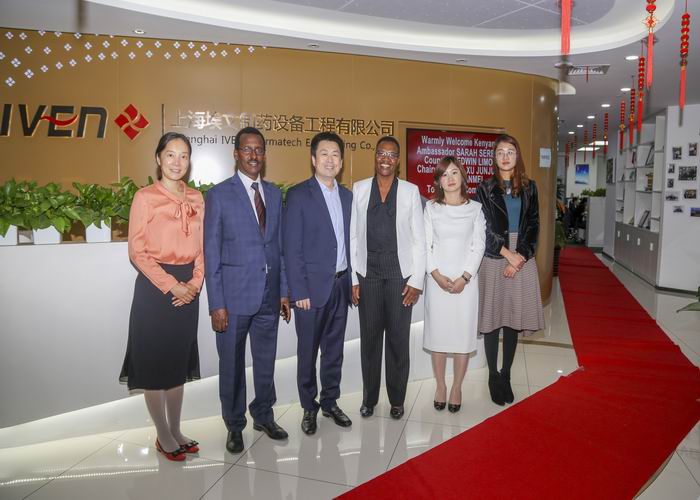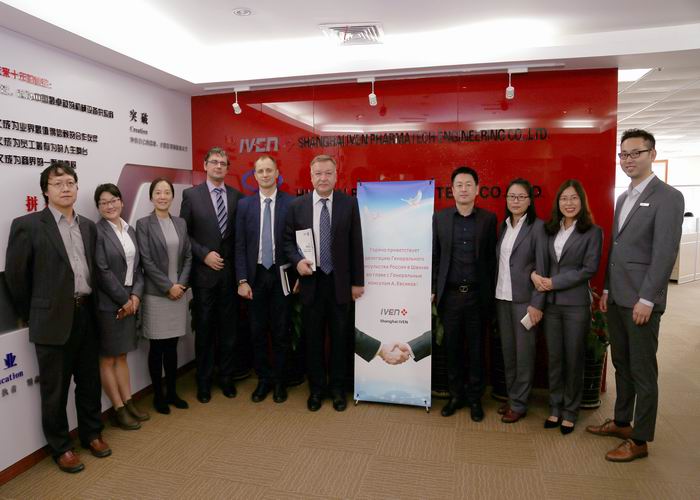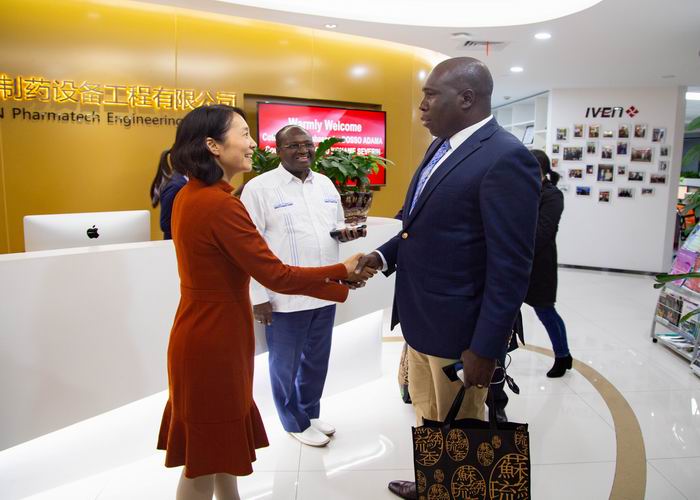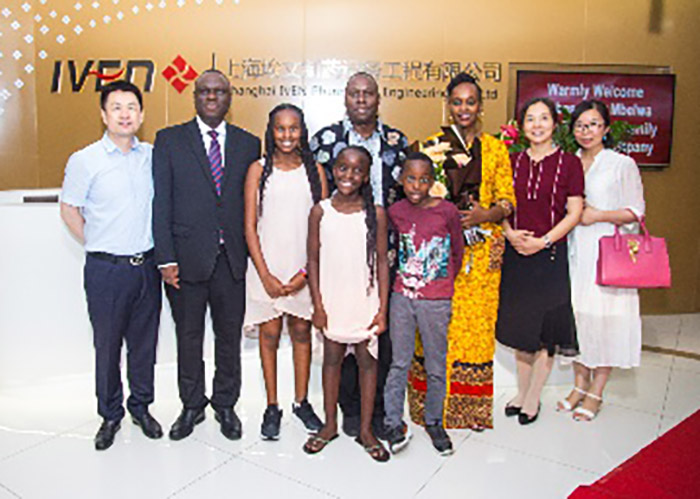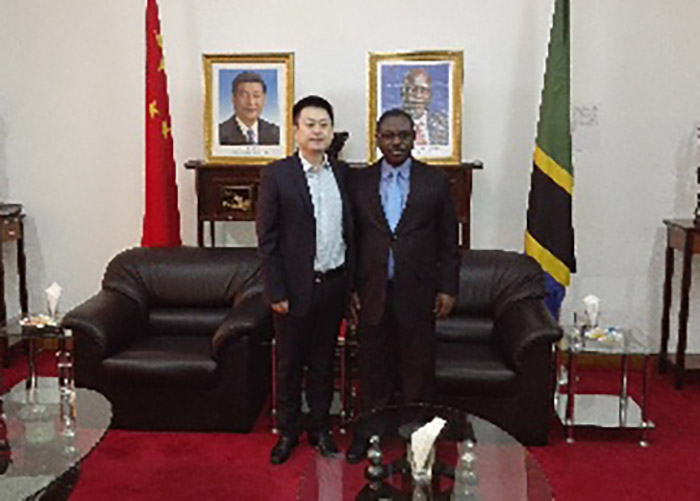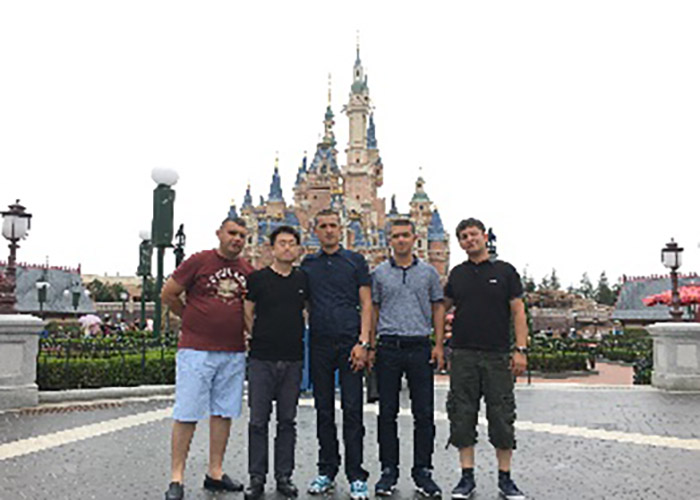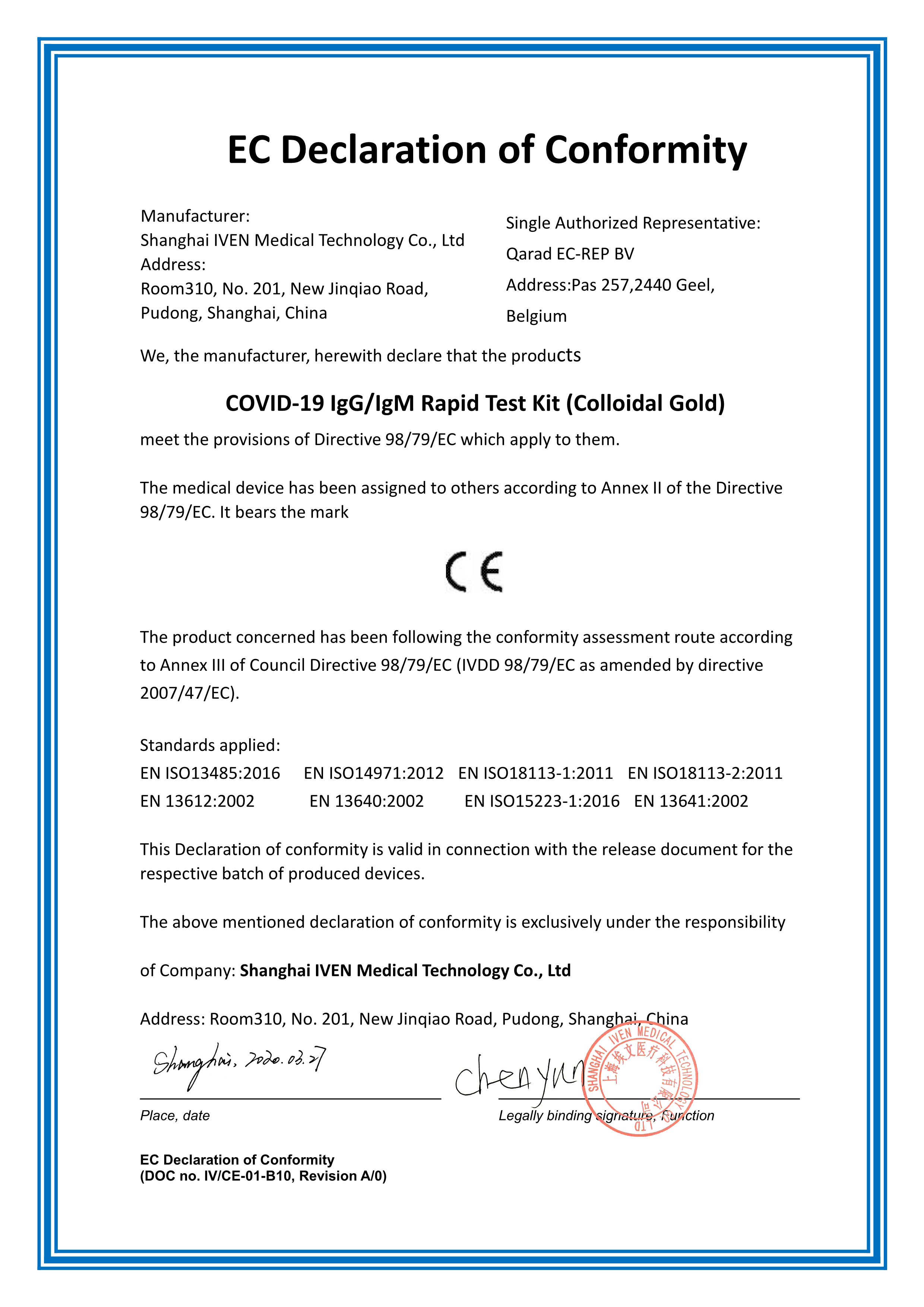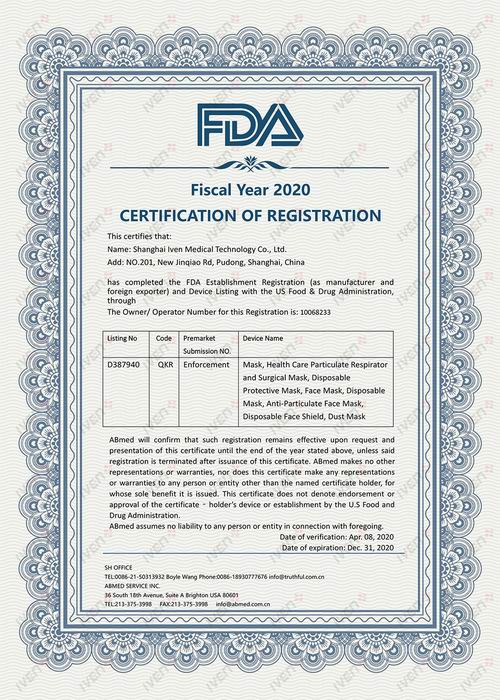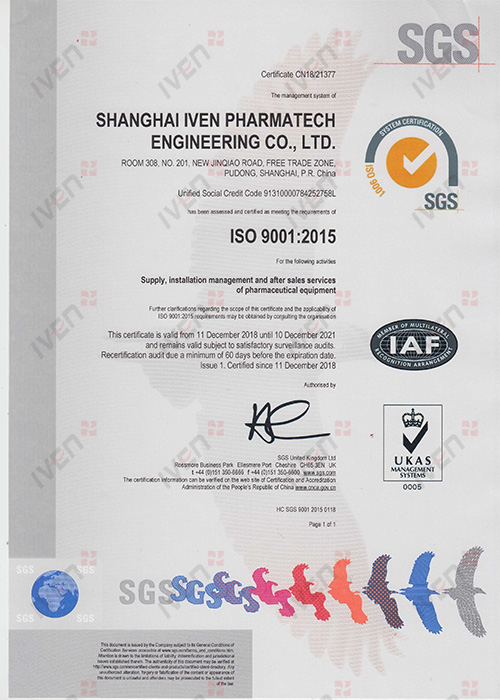 Project Case Presentation
We exported hundreds equipments to more than 40 countries, also provided more than ten pharmaceutical turnkey projects and several medical turnkey projects. With great efforts all the time, we gained our customers' high comments and established the good reputation in the International market gradually.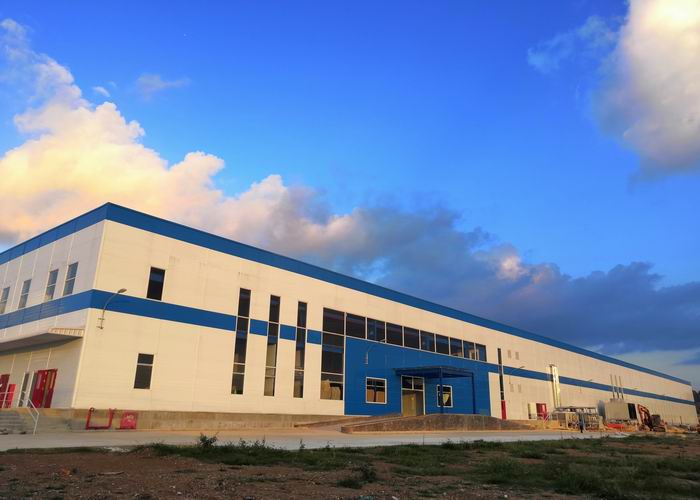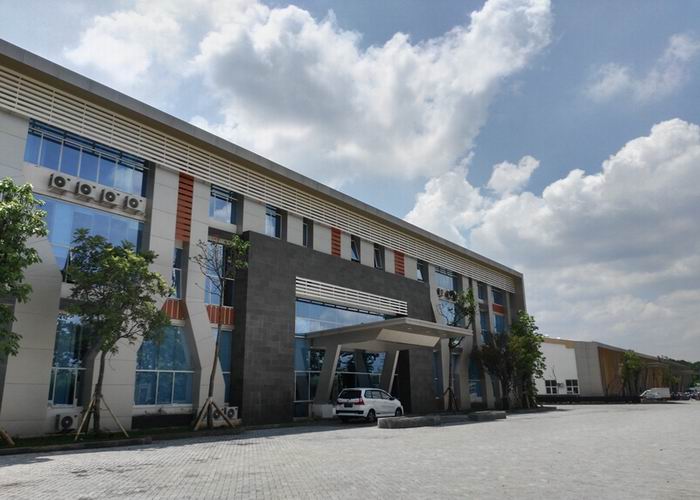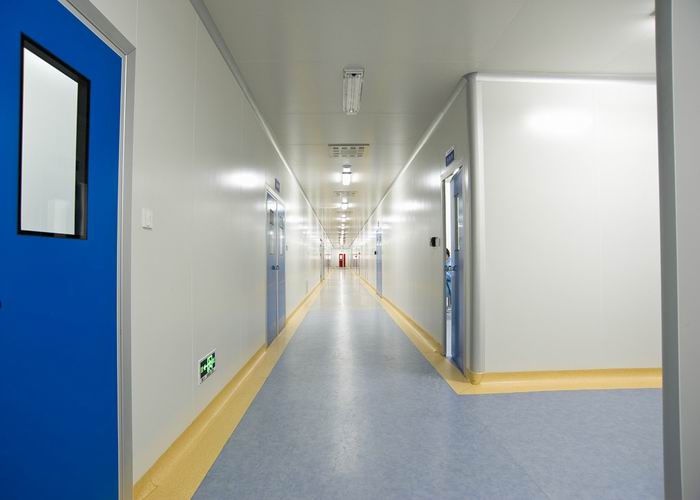 I Pre-sales Technical Support
1. Take part in the preparation work of the project and give reference advice within reach when the buyer begins to carry out the project plan and equipment type selection.
2. Send related technical engineers and sales personnel to carry out deep communication with the technical stuff of the buyer and give the initial equipment type selection solution.
3. Supply the process flowchart, technical data and facility layout of the related equipment to the buyer for his design of the factory building.
4. Provide an engineering example of the company for the buyer's reference during type selection and design. Simultaneously provide the related stuff of the engineering example for technical exchange.
5. Inspect the production field and process flow of the company. Provide documents related with the logistic management system and the quality control system.
II Project Management in Sale
1. Regarding the project with its contract signed, the company carries out the project management covering the overall process from contract signing to the final check and acceptance of the project. The basic steps are as follows: contract signing, floor plan graph determination, production and processing, minor assembly and debugging, final assembly debugging, delivery inspection, equipment shipping, terminal debugging, check and acceptance.
2. The company will appoint an engineer with abundant experience in project management as a person in charge, who will take full responsibility for project management and liaison. The buyer should confirm the packaging material and leave a sample. The buyer should also provide the material for pilot run during assembly and debugging for the supplier for free.
3. The preliminary check and acceptance of the equipment can be carried out in the supplier's factory or the buyer's factory. If the check and acceptance is carried out in the supplier's factory, the buyer should send persons to the supplier's factory for check and acceptance within 7 workdays after receiving a notification of equipment production completed from the supplier. If the check and acceptance is carried out in the buyer's factory, the equipment should be unpacked and checked with the presence of stuff both from the supplier and the buyer within 2 workdays after the equipment arrives. The check and acceptance report should also be finished.
4. The equipment installation scheme is determined through the agreement of both parties. Its debugging staff will guide the installation according to the contract and carry out field training for the user's operating and maintenance staff.
5. On the condition that the water supply, electricity, gas and debugging material are supplied, the buyer can notify in the written form the supplier to send personnel for equipment debugging. The expense on water, electricity, gas and debugging material should be paid by the buyer.
6. The debugging is carried out in two phases. The equipment is installed and the lines are laid in the first phase. In the second phase, the debugging and pilot run is carried out on the condition that the user's air conditioner is purified and the water, electricity, gas and debugging material are available.
7. Regarding the final check and acceptance, the final test is carried out according to the contract and the instruction book of the equipment in the presence of both the supplier's staff and the buyer's person in charge. The final check and acceptance report is filled when the final test is finished.
III Technical Documents Provided
I) Installation qualification data (IQ)
1. Quality certificate, instruction book, packing list
2. Shipping list, list of wearing parts, notification for debugging
3. Installation diagrams (including equipment outline drawing, connection pipe location drawing, node location drawing, electric schematic diagram, mechanical drive diagram, instruction book for installation and hoisting)
4. Operating manual for main purchased parts
II) Performance qualification data (PQ)
1. Factory inspection report on performance parameter
2. Acceptance certificate for instrument
3. Certificate of critical material of the main machine
4. Current standards of product acceptance standards of product
III) Operation qualification data (OQ)
1. Testing method for equipment technical parameter and performance index
2. Standard operating procedure, standard rinsing procedure
3. Procedures for maintenance and repair
4. Standards for equipment intactness
5. Installation qualification record
6. Performance qualification record
7. Pilot run qualification record
IV) Equipment performance verification
1. Basic functional verification (check on loaded quantity and clarity)
2. Check on the conformance of structure and fabrication
3. Functional test for automatic control requiremen
4. Providing a solution enabling the complete set of equipment to meet the GMP verification
IV After-sales Service
1. Establish customer equipment files, keep the uninterrupted supply chain of spare parts, and provide advice for customer's technical updating and replacement.
2. Establish the follow-up system. Visit the customer periodically when the equipment installation and debugging is finished to feed back use information in time so as to ensure the sound, stable and reliable operation of the equipment and remove customer's worry.
3. Make a response within 2 hours after receiving the buyer's equipment failure notification or service requirement. Arrange maintenance staff to reach the site within 24 hours, and 48 hours at the latest.
4. Quality guaranty period: 1 year after the equipment acceptance. "Three guarantees" carried out during the quality guaranty period include: guarantee of repair (for the complete machine), guarantee of replacement (for wearing parts except man-made damage), and guarantee of refund (for optional parts).
5. Establish a service complaint system. It is our ultimate goal to serve our customers better and accept the supervision of our customers. We should put an end resolutely to the phenomenon that our personnel seek payment during the equipment installation, debugging and technical service.
V Training Program for Operation and Maintenance
1. The general principle of training is "high quantity, high quality, rapidness and cost reduction". The training program should serve the production.
2. Course: Theoretical course and practical course. The theoretical course is mainly about equipment working principle, structure, performance characteristics, application range, operating precautions, etc. The teaching method of apprentice adopted for the practical course enables the trainees to quickly master the operation, daily maintenance, debugging and troubleshooting of the equipment and the replacement and adjustment of specified parts.
3. Teachers: Major design of the product and experienced technicians
4. Trainees: Operating personnel, maintenance personnel and related management personnel from the buyer.
5. Training mode: The training program is carried out at the equipment fabrication site of the company for the first time, and the training program is carried out at the production site of the user for the second time.
6. Training time: Depending on the practical situation of equipment and trainees
7. Training cost: Providing training data for free and accommodating the trainees for free and charging no training fee.