Vial Liquid Filling Production Line
Product Detail
Product Tags
The Vial liquid filling production line includes vertical ultrasonic washing machine, RSM sterilizing drying machine, filling and stoppering machine, KFG/FG capping machine. This line can work together as well as independently. It can complete the following functions of ultrasonic washing, drying& sterilizing, filling& stoppering, and capping.
For glass vial production.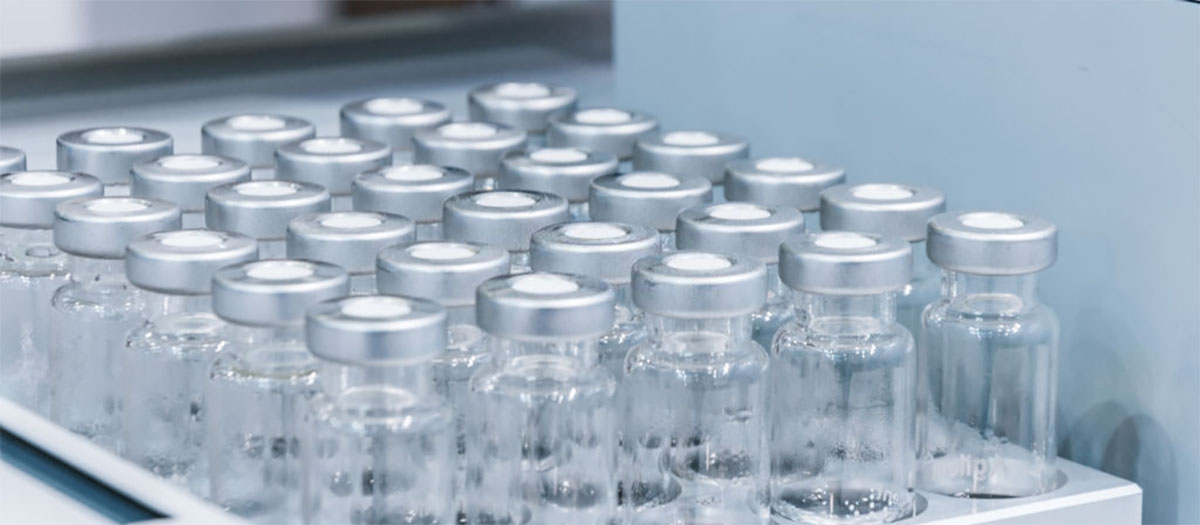 Step 1
Ultrasonic washing
Ultrasonic bottle-washing machine are used to clear the inside and the outside of the medicinal vials and other cylinder bottles.
It has the following characteristics: Net belt conveyor vials infeed continuous; Start by spray and ultrasonic cleaning to strengthen the cleaning effect. Continuous rotation system. movement system, vials hold by the unique diamond clamp.
Recommending washing procedure: 7 washing station allocated as follows:
NO.1 & No.2 stations: Internal and external spraying with circulating water.
NO.3 station: Internal blowing with asepsis compressed air.
NO.4 station: using the WFI clean the internal of the vials. In this station, there has four nozzles washing the vial outside.
NO.5 station: Internal blowing with asepsis compressed air.
NO.6 station: Internal spraying with WFI .
NO.7 station: Blowing the asepsis compressed air to the internal of the vial twice. At the same time, there has four nozzles blowing the vial outside.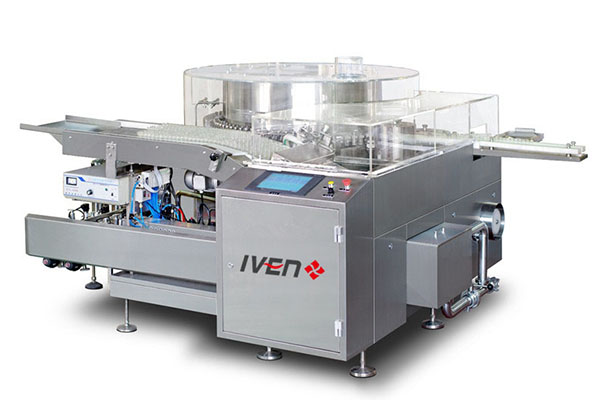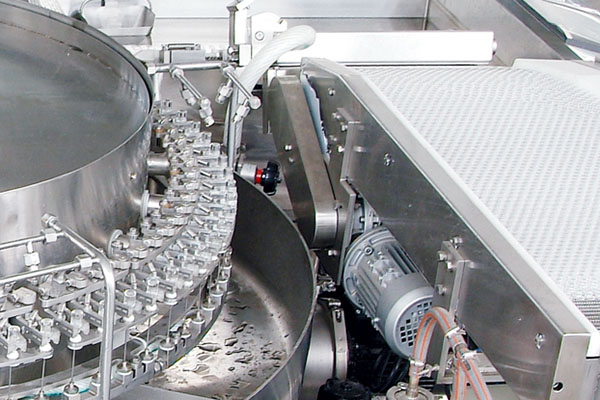 Step 2
Sterilizing& Drying
Laminar flow sterilization tunnel used for washed vials dry sterilization and remove heat, It can reach the highest temperature 320℃, efficient sterilization time over 7minutes.(for 3Logs pyrogen redcution).
It has three working area (Preheat area, heating area, cooling area). The three working area installed on the steel base plate (the surface treated with chrome). Protective plate is used AISI304 which had been special treated.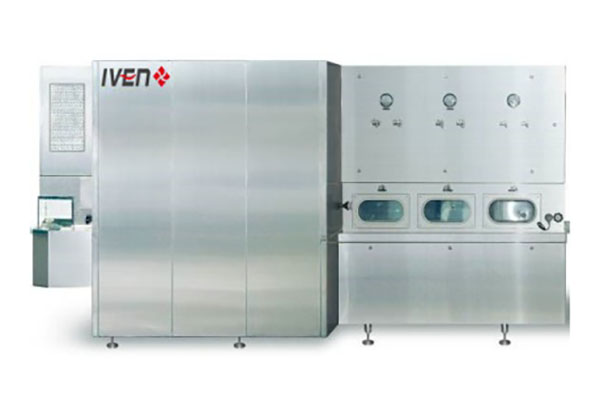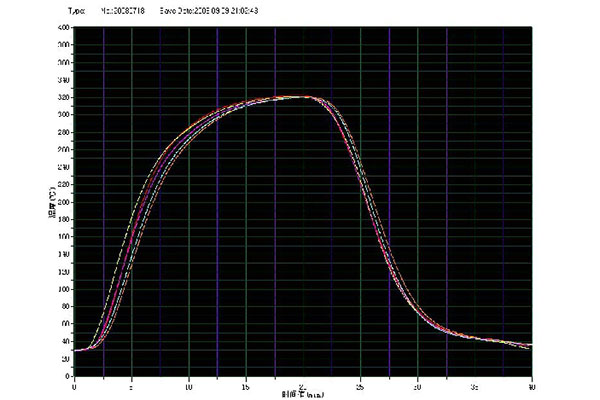 Step 3
Filling& Stoppering
Aseptic Liquid Filling Machine is a new type vial filler developed by the study of the products both in domestic and abroad. It has various kinds of advanced technology on the bases of integration and prolongation, and is applicable in production line.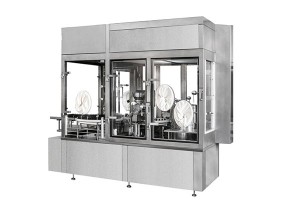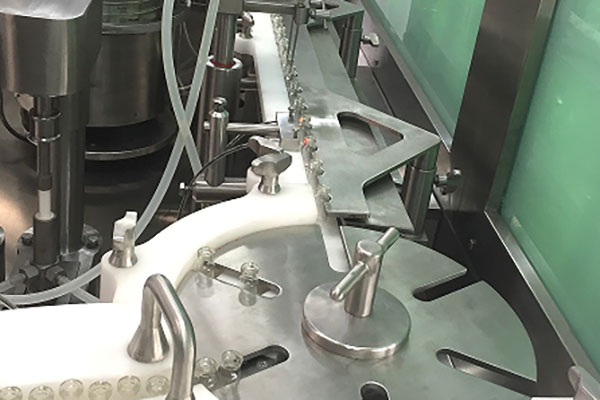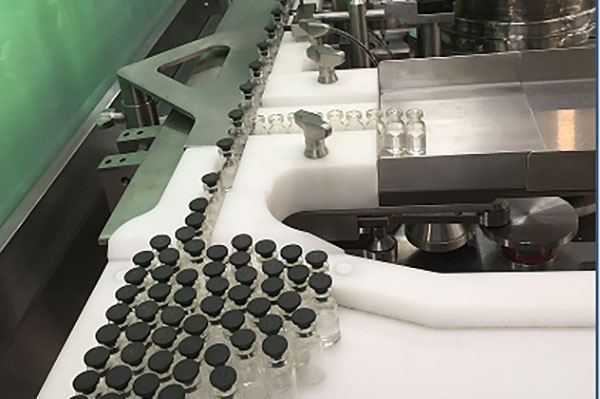 Step 4
Capping
Capping Machine is suitable for sealing procedure of vial by aluminum cap. It is continuous type of machine, by single capping disc with advantages of high-speed, low damaged and attractive appearance.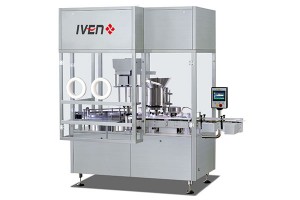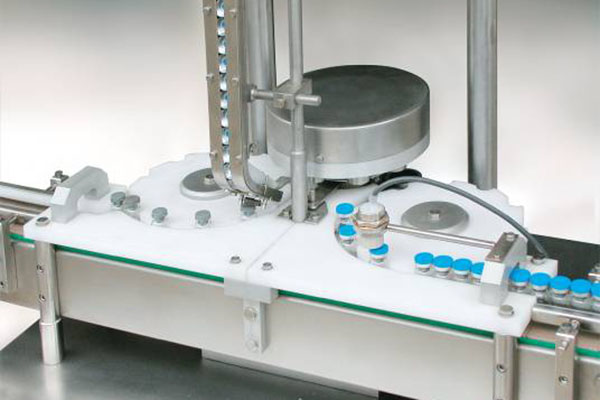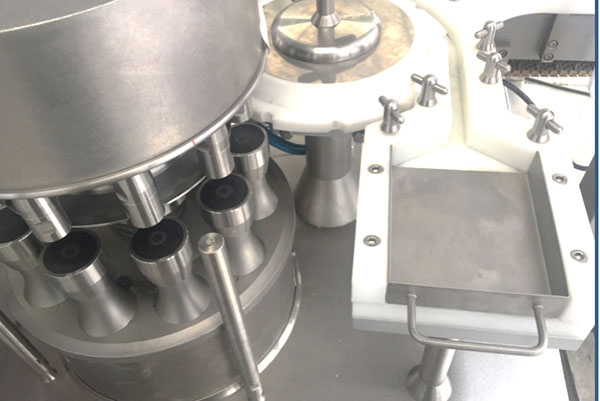 Vial Liquid Production Line Advantages
1.The compact line realizes single linkage, continuous operation from washing, sterilizing& drying,filling& stoppering, and capping. The whole production process realizes cleaning operation; protects products from contamination, meets the GMP production standard.
2.Full servo control.
3.Transparent self-lifting protective cover with humid air outlet, electric screw control, safe and easy to maintenance.
4.For customers' liquid medicine and filling accuracy requirements, the ceramic pump filling system is selected, which can effectively ensure the filling accuracy and can be flexibly switched.
5.The stoppering form of inserting while rotating can effectively ensure the stoppering effect.
6.Capping machine: No Vial – No Capping, No Stopper – No Capping, Vacuum absorb aluminum scrap device.







Model
Production line
Suitable size
Output(max)
Power
Net weight
Overall size
BXKZ I
CLQ 40
2.25ml
6000-12000 pcs/h
69.8KW
7500Kg
9930×2500×2340mm
RSM 620/44
KGF 8
BXKZII
CLQ 60
2.25ml
8000-18000 pcs/h
85.8KW
8000Kg
10830×2500×2340mm
RSM 620/60
KGF10
BXKZ III
CLQ 80
2.25ml
10000-24000 pcs/h
123.8KW
8100Kg
10830×2500×2340mm
RSM 900/100
KGF 12
*** Note: As products are constantly updated, please contact us for latest specifications. ***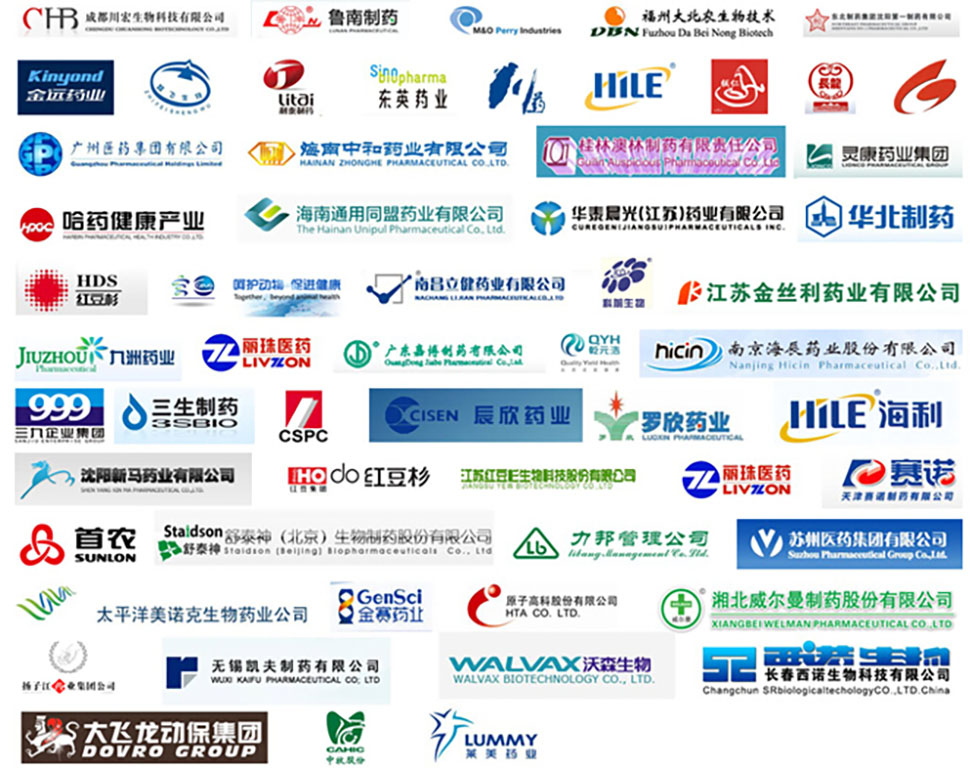 ---
---
Send your message to us:
Write your message here and send it to us